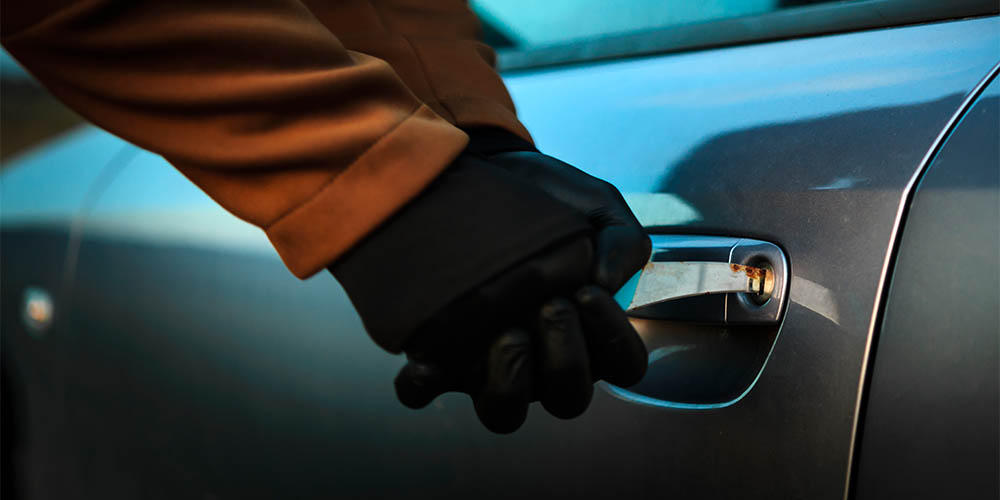 Cars are valuable possessions worth millions of naira (or thousands of dollars). These days, the rate of auto theft has significantly increased. Thieves are now smarter than they used to be in stealing cars. This demands that you, as a car owner, get smarter too and take proper steps to keep your car safe. Here are ten tips to prevent your car from theft;
LOCK YOUR DOORS
As simple as this may sound, not locking your doors is a cheap way to lose your car to thieves. If you would be parking and be away from your car, even if it's just for a minute, ensure to lock all your doors.
DON'T LEAVE YOUR VALUABLES EXPOSED IN YOUR CAR
Valuables like phones, wallets, ATM cards, gold etc are enticing to car thieves. Leaving them exposed when you are not inside the car will definitely attract thieves to break in and steal your car. Ensure to take along all your valuables when you want to park your car.
DON'T LEAVE THE KEY IN THE IGNITION
Most drivers are guilty of leaving their keys in the ignition, especially when they think they won't stay long where they are going. But the truth is, for smart thieves, stealing a car doesn't take long. Leaving your key in the ignition makes it easier for auto thieves to run away with your car.
OBSERVE YOUR PARKING AREA
In most cases, auto theft happens when it's dark. So, when you have to park your car, ensure to do a thorough observation of the area. Ensure not to park in a secluded corner that is not visible to passersby. Park in an open space and keep your doors shut.
CLOSE YOUR WINDOWS
When your windows are open, auto thieves find it easy to reach in, open your doors, start your car and zoom off. Hence, close all your windows when you have to leave your car parked outside.
AVOID KEEPING YOUR SPARE KEY IN YOUR VEHICLE
It is recommended that drivers take all their keys with them when leaving their vehicle- spare keys inclusive. Avoid keeping your spare keys in certain corners of your car like under the floor mat, glove box etc. Professional car thieves are likely to be aware of these places and easily find them.
INSTALL A CAR ALARM AND ANTI-THEFT DEVICE
If your car did not come with one, then it's wise to install a car alarm system in your vehicle. A car alarm emits a loud sound if someone tries to break in and cart off with your car. This loud noise is enough to deter a potential thief due to the attention the alarm brings. In most cases, you will need the services of a mechanic to help you install your car alarm.
Similarly, Anti-Theft devices like steering wheel lock, window etching or an alarm system's flashing light, may also be enough to deter a car thief.
INSTALL A TRACKING SYSTEM
A tracking system can also be called a vehicle recovery system. With a tracking system, you can easily recover/find your car if it gets stolen. A car tracking system uses wireless and/or GPS technology to emit a signal to the police or a monitoring service of your vehicle's location. To install a tracking system into your vehicle, ensure to reach out to a professional mechanic.
HAVE A VEHICLE IMMOBILIZER INSTALLED
Just like the tracking system and car alarm, you will need the services of a professional mechanic to install a vehicle immobilizer. With a vehicle immobilizer, your car will be disabled if a thief tries to run away with it. Vehicle immobilizer systems may incorporate smart keys, kill switches and wireless ignition authentication to disable your car to prevent auto-theft.
BE VIGILANT
Preventing auto theft calls for vigilance of the car owner. You need to take all preventive measures necessary. When parking, observe your surroundings and if something seems out of place, then choose another area to park.
CONCLUSION:
WHAT IF YOUR CAR GETS STOLEN
If after employing all the above mentioned measures, and your car still gets stolen; then immediately report to the nearest police station. The police will ask you to provide the following;
The year, make, model and color of the car
License plate number
Vehicle Identification Number (also called the "VIN")
Also, ensure to report to your insurance company immediately.